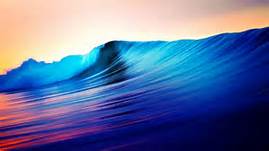 Even the Optimists Feel Overwhelmed
This week I had the privilege of meeting with a group of nonprofit CEOs, all of whom are conducting scenario planning to address the uncertainties of this time. Participants expressed a variety of emotions including fear, frustration, and concern for their workforce and the clients they serve.   Not surprisingly, many are experiencing waves of optimism and pessimism on a daily, if not hourly, basis.
Scenario planning involves deep reflection on questions such as:
How are we avoiding or mitigating risk?
What barriers are we likely to encounter?
What losses are we potentially facing?
These are absolutely essential questions for all of us to explore today.  However, we pay an emotional price when we focus exclusively on "worst case" questions and scenarios.  Just look around, if you need proof of this principal!  Even the most optimistic people I know (myself included) are feeling overwhelmed.
In his book Learned Optimism psychologist Martin E.P. Seligman, Ph. D., describes how "attitude" affects our cognitive functioning.  He suggests that how we talk to ourselves about "hard" things influences our capacity for optimism, and that the three factors we need to reflect on include:
Is this situation temporary or permanent?
Is it localized or pervasive?
Is it generalized or personal?
Seligman demonstrated that people who refuted potentially negative inner dialogue (related to the above factors) became more optimistic … and that this optimism, in turn, positively influenced their performance, their experience of wellbeing, and their physical health.
In times like those we are experiencing, it is very hard to stay optimistic.  We lack the facts and information required to honestly refute our potentially negative inner dialogue.
So, how do we shift our mindset?  When we explore and talk about ways in which we have successfully navigated uncertain situations in the past, we develop a constructive frame of reference and strengths to draw on.  In short, we form an inner dialogue that says, "we've done this before – and we can do it again."
Sure – we all wish we had more insight and information right now.  But we can still change how we talk and think about this pandemic, shifting from "this will never end" to "we have experienced challenges in the past that seemed to go on forever, but they eventually ended."  Drawing from past experience, we can adopt precautions and practices to support our personal health and safety.
We are all affected by this pandemic.  Rather than feeling singled out, we can identify opportunities in this collective experience (as in past rough patches) for learning growth and increased empathy.
Here are a few questions to help you and your team learn from past challenges that you have successfully navigated.  May you draw from what you learn to maintain hope in the coming months:
Describe a time when you experienced or led a team through uncharted territory.  A time when there were more "unknowns" than "knowns"- What allowed you and your peers to maintain a sense of hope as you navigated this challenging time? 
What were the key success factors?
What specific actions did leadership take?
What was happening in terms of communication, decision-making, meeting frequency etc.?
What can you learn from this that will help guide you as you engage in difficult conversations related to programming, budgeting and staffing?
"You can't stop the waves, but you can learn to surf."
― Jon Kabat-Zinn