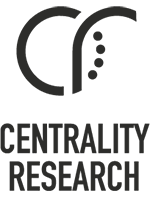 Andrea Girón Mathern
andreagironmathern@gmail.com
centralityresearch.com

Andrea Girón Mathern was born and raised in Denver, CO. She holds a PhD in Research and Evaluation methods focused on shifting power dynamics, integrating critical dialogue, and centering the concerns, knowledge, and expertise of those who have been systematically marginalized.
She has worked in the public health, education, informal learning, and philanthropic sectors.
Throughout her career Andrea has led DEI efforts, strategic initiatives, and large-scale research projects.
Andrea has worked internationally in Honduras and Mexico establishing trust and relationships transnationally for support and impact. She has had the opportunity to consult for the National Center on Atmospheric Research, the Denver Museum of Nature & Science, The High Desert Plains Museum, and the Wenner Gren Foundation.