Colorado Department of Education
Service:
Size: 178 districts, 1888 schools, 53K teachers, 3200 administrators, 905K students
Budget: Colorado Department of Education (CDE) provides leadership, resources, support and accountability to the state's 178 school districts, 1,888 schools, over 53,000 teachers and over 3,200 administrators to help them build capacity to meet the needs of the state's approximately 905,000 public school students.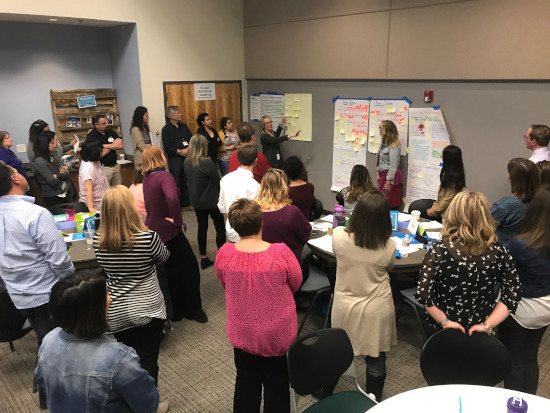 Challenge
The Colorado Department of Education (CDE) needed support--facilitation, a report and recommendations--on the READ Plan Working Group (RPWG). This program helps education providers and the CDE work together efficiently on decisions for regulations, requirements, technical assistance, communication and parent involvement around individual student reading plans.
Authorized under HB 18-1393 (Section 22-71214(1) C.R.S.), the purpose of the READ Plan Evaluation Working Group is to "review the creation and use of read plans, including the extent of parent involvement, by local education providers and to recommend any necessary regulatory or implementation changes, including recommendations concerning the department's level of technical assistance and communication to local education providers, to continue and improve the use and effectiveness of individual read plans and to reduce unnecessary duplication in processes". The working group may not consider nor recommend repealing the requirement for individual READ plans.
The RPWG convened prior to September 1, 2018 by CDE and began working to produce a set of findings and recommendations to be included in the Commissioner of Education's report to the State Board and the education committees of the House of Representatives and the Senate by February 1, 2020.
Solution
Bi-monthly work group meetings to identify existing challenges or barriers in the implementation of the READ act- "flip" these challenges into solutions and collectively prioritize and draft recommendations that will be presented in a report to the State Board of Education and legislators ahead of the 2020 session.
Results
In progress