Colorado Department of Human Services
Service: Culture Change
Size: 2500+ employees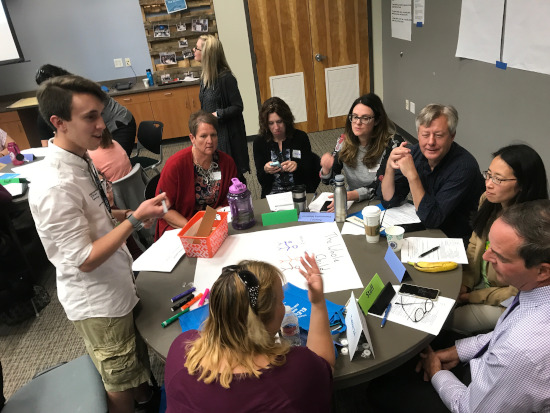 Challenge
The Colorado Department of Human needed to analyze data, facilitate conversations establish next steps for the results of their 2017 Employee Engagement Survey. Results included three major obstacles: inadequate staffing levels; lack of communication among divisions; and the bottlenecks as a result of required approvals. CDHS had a defined Employee Engagement Action Plans, which began to define strategies to enhance customer service, improve processes, nurture innovation and invite employees into the process. But they needed help with the process.
Solution
RMCPC hosted working sessions with the CDHS Employee Council and conducted focus groups across the Grand Junction, Pueblo, and Denver regions. Employing Appreciative Inquiry, RMCPC helped the departments identify strengths as well as opportunities for learning and collaboration and promoted a positive work culture in anticipation of upcoming administrative transition.
Results
Voices across the system--even at challenging, low-morale locations like mental health hospitals nd detention centers--took time to engage and participate. The Employee Council gained clarity on their priorities and strategies for cross-system support. And leadership gathered recommendations which influenced existing work plans.