CULTURE CHANGE CASE STUDIES
ARAG Legal Insurance
Service: Culture Change, Leadership Development
Size: One office, 150 Employees
Budget: 2 billion worldwide premium base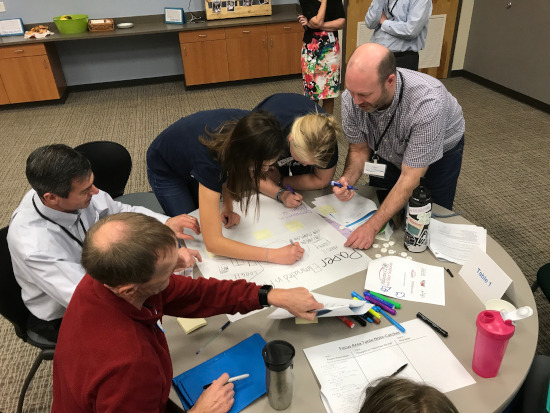 Challenge
ARAG was experiencing increased competition from inexpensive, online legal services. and getting aggressive growth projections from their parent company. As a multi-year recipient of "Best Place to Work" awards, they wanted to acknowledge the best of their past, leverage their potential and create an organizational culture that could adapt, innovate and grow at market pace. Past experience without outside experts who had attempted to "fix" things had not gone well. With this transformation, they preferred a home-grown, self-facilitated process.
Solution
Fifteen "culture champions": a microcosm of influential and respected formal and informal leaders--were trained and empowered with Appreciative Inquiry. They then codesigned and facilitated an intervention, using AI to disassemble silos, nurture relationships and rebuild a relational infrastructure. Because every member of the workforce participated in setting direction, they were committed to proposed changes This built in-house capacity and long-term cultural impact / sustainability
Results
Current leadership continues to employ AI-based processes to make companywide decisions, identify key leadership competencies, determine an optimal leadership structure and align team leaders' personal strength in better service of their mission and goals. Before/after surveys found company-wide improvements in collaboration across functions and levels, risk-taking, information sharing, creative problem-solving
Denver Museum of Nature & Science
RMCPC Service: Culture Change & Program Development
Size: 350-400 employees, 1700 volunteers
Budget: $38 million in Operating Revenues
Challenge
DMNS wanted to empower their community. But they realized that they were not serving all perspectives--particularly in the Latino population and other communities of color. So they established the Community Collaboration Project to forge a new, more inclusive museum vision. But since the museum didn't yet have a relationship with that particular community, they weren't sure how to make that happen.
Solution
RMCPC applied Appreciative Inquiry process designed around three principles:
One Relationship at a Time - A perspectives mapping exercise helped DMNS partner with a core DMNS member group who had connections with the outside community. Together, they determined the right practices for authentic and intentional invitations and engagement.
Culturally Competent Questions - The core group designed and piloted test an appreciative inquiry survey, conducting interviews, leading small group conversations and organizing events.
Collaboration for the Vision: We facilitated a family-friendly community forum, including participant art exhibits, focused on creating a vision that's culturally relevant and meaningful to all the communities DMNS serves.
Results
After RMCPC's work with DMNS, four important results emerged
A renewed emphasis on the role that cultural stories should play in the museum exhibits and experience.
The redefined DMNS vision statement: "DMNS collaborates with communities to support and create diverse and meaningful experiences around exploration of the natural world, both beyond and within the Museum's walls."
Dynamic museum initiatives, including Colorado-crossing museum van, a new outdoor space and a first floor redesign.
Greater internal capacity for inclusive planning, positive engagement, inquiry and visualization.
Internal changes, such as a strength-based hiring process, a focus on shared leadership, efforts toward a magnetic work environment and an evolution of donor outreach.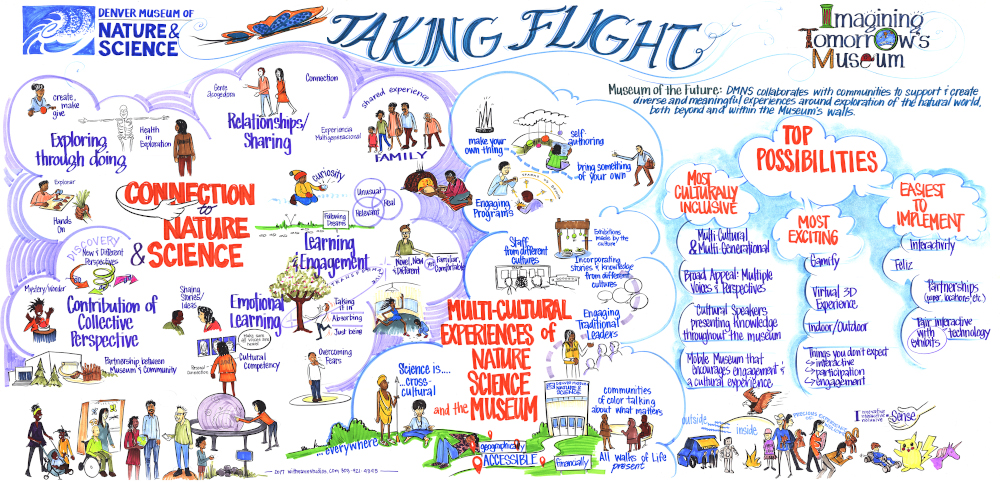 Hunter Douglas Window Fashions Division
Service: Culture Change and Strategic Planning
Size: 1000 employees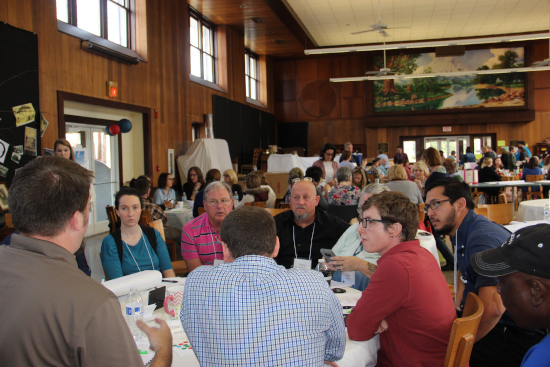 Challenge
Rapid and successful growth, turnover at the top, and a radical change in structure had employees in this mid-sized manufacturing business reeling. The company had outgrown the speed, intimacy and sense of community that had brought it such success. Leaders were losing touch with the day-to-day aspects of the business, while production employees lost touch with everything outside their immediate functional or operational area.
Solution
We helped Hunter Douglas tackle multiple waves of work, including a cultural shift to collaboration, process improvements, strategic planning, business unit planning and the integration of both. An AI process and facilitation instigated an evaluation and redefinition of their mission and also empowered employees across the organization to take leadership and implement grass-roots-level improvements.
Results
Within three years, Hunter Douglas experienced radical and sustained decrease in turnover, 220K savings in equipment costs from process innovations and accelerated initiative implementation, including an IT system migration, ISO 9001 registration, and an on-campus university launch. Within five years, they launched a new line of business and revenues were up by 31% with a 4.5% increase in headcount across the past decade. Within 10 years, AI application around brainstorming, personal development, staff communication, cross-deparmental benchmarking and best practices became known as "Hunter Douglas Way".
Thornwell Family Services
Service: Leadership Development, Team Building and Engagement, Culture Change
Size: Nearly 20 programs serving a three-state region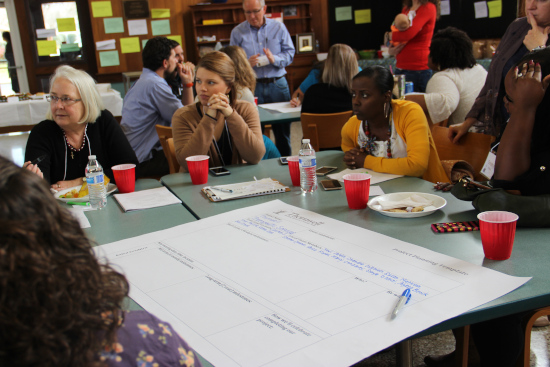 Challenge
A shifting landscape in child welfare, changes in funding and legislation, and the emergence of new client needs compelled this child and family services organization to reimagine itself as it approached its 150th anniversary. Senior Leadership invited the Rocky Mountain Center to be long-term partners as they sought to enhance alignment and teamwork throughout the organization, develop a next generation of leaders, and cultivate organization-wide commitment to action.
Solution(s)
An initial 100-person summit invited staff from all levels and locations to celebrate their history, forge new relationships, and renew their commitment to the mission. Following the summit, senior and mid-level leaders participated in a ten-step Appreciative Team Building process, which they were subsequently trained to carry into their home teams.
Building on the momentum from the Appreciative Team Building experience, senior leadership chose to invest even more deeply in the organization's "Next Generation Leaders." 25 emerging leaders participated in a two-day retreat designed to:
Develop relationships and a sense of cohesion across their newly identified leadership team.
Promote communication across departments and sites
Identify the strengths and capacities of the team
Create a clear vision for how Middle and Senior Leadership teams partner in support of organization priorities
Results
Increased internal capacity to create and sustain performance
A reimagined customer and donor experience
Launch of new programs, including an on-site farm
Support of programs in process, including an on-site charter school
Increased staff morale and engagement
Enhanced mentoring / leadership opportunities throughout the organization
New meeting structure for mid-level managers and senior leadership team
Communication strategy for how leaders will share information with one another and the organization as a whole
Pilot plan for decision-making process