Hunter Douglas Window Fashions Division
Service: Culture Change and Strategic Planning
Size: 1000 employees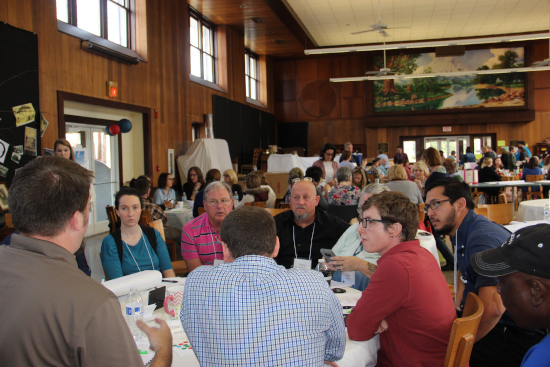 Challenge
Rapid and successful growth, turnover at the top, and a radical change in structure had employees in this mid-sized manufacturing business reeling. The company had outgrown the speed, intimacy and sense of community that had brought it such success. Leaders were losing touch with the day-to-day aspects of the business, while production employees lost touch with everything outside their immediate functional or operational area.
Solution
We helped Hunter Douglas tackle multiple waves of work, including a cultural shift to collaboration, process improvements, strategic planning, business unit planning and the integration of both. An AI process and facilitation instigated an evaluation and redefinition of their mission and also empowered employees across the organization to take leadership and implement grass-roots-level improvements.
Results
Within three years, Hunter Douglas experienced radical and sustained decrease in turnover, 220K savings in equipment costs from process innovations and accelerated initiative implementation, including an IT system migration, ISO 9001 registration, and an on-campus university launch. Within five years, they launched a new line of business and revenues were up by 31% with a 4.5% increase in headcount across the past decade. Within 10 years, AI application around brainstorming, personal development, staff communication, cross-deparmental benchmarking and best practices became known as "Hunter Douglas Way".
"
AI showed us that answers actually get determined by the questions asked. Many of today's most cherished programs at HD had their roots in Appreciative Inquiry. When organizational momentum moves and continues in a positive direction, great things can happen.
"
Jim Anthony
Senior Development Engineer
Hunter Douglas Window Fashions Division