Do you need an infusion of innovation leading to concrete strategies?
Are you committed to diversity, equity and inclusion?
Do you need to help people work across silos?
The Rocky Mountain Center for Positive Change workshops can help.
Appreciative Inquiry is a powerful and proven approach
to organizational and community change.
The background? Grounded research, positive psychology and neuroscience.
The secret? Focusing on your strengths and what works.
The result? High engagement, innovation, and action.
Over the past year a global pandemic and painful inequities in our world have disturbed and disoriented us, but Appreciative Inquiry (AI) lifts us up to learn from powerful stories that lead to new futures and practical actions.  In this workshop, we'll create a heart-connected space where you'll build skills and strengthen your teams so you can adapt to whatever's next. You will both experience the AI process and apply it to a real-life organizational challenge. And, you can build on and reinforce what you learn at the free follow-up consultation.
Outcomes
Tools for strength-based facilitation and conversation
A structured approach to collaborative decision-making
Practices to enhance engagement, inspire innovation and ignite action
A process for collective visioning
When:
November 10 & 17, 8:30am -12:30pm
(two 4-hour training sessions)
Investment:
$495/person or $1250 for a group of 5 (50% discount!)
Please complete the form below with your registration information, you will then be transferred to PayPal to securely complete your application and purchase.
We respect your privacy and will not share or sell your information to anyone.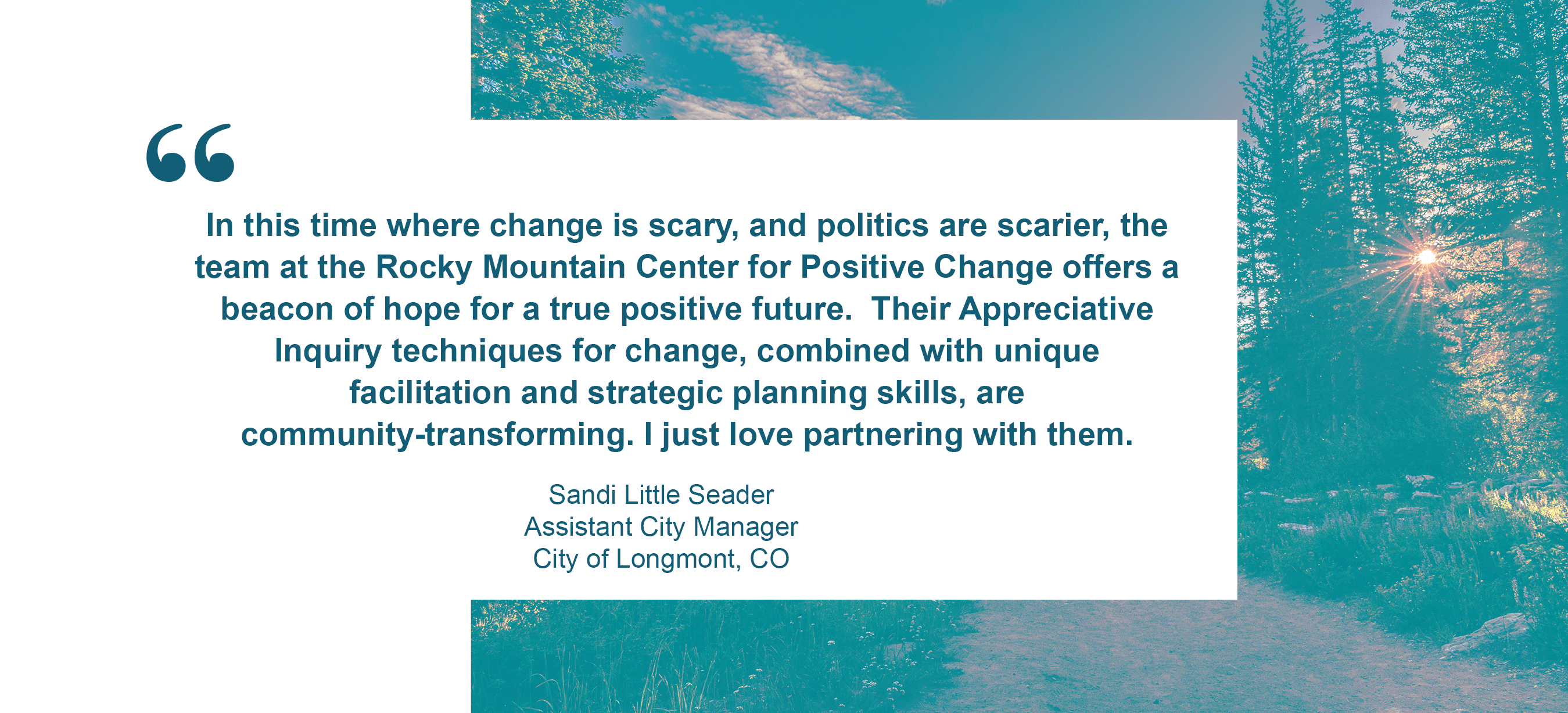 We're committed to redefining the virtual experience and adapting to your needs through skilled facilitation and meaningful use of technology.
Not Your Typical Online Experience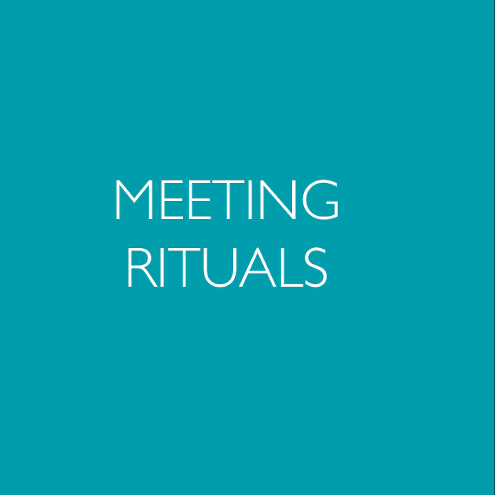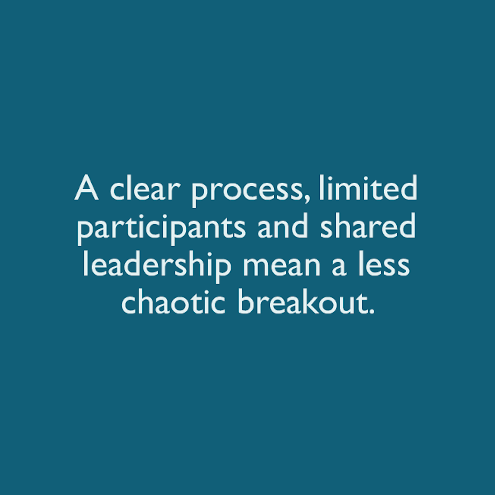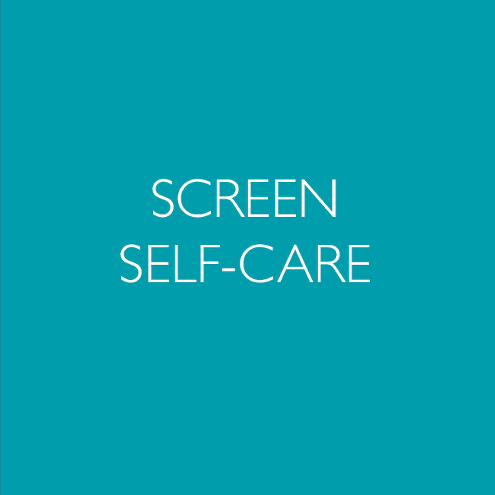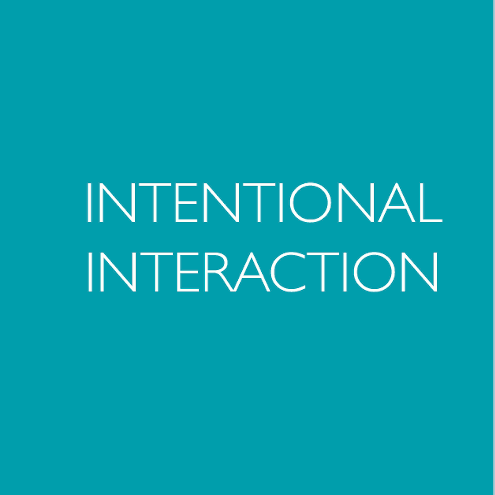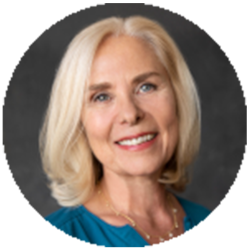 BARBARA LEWIS
Barbara Lewis is widely respected for her award-winning organizational and community engagement skills, including 35 years serving nonprofits and public government organizations. She's known for her intuition and her ability to create calm from chaos.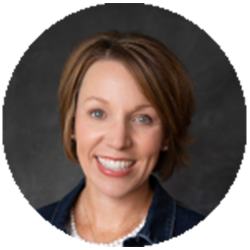 KARA SCHMITT
Kara Schmitt brings 20 years of nonprofit leadership and consulting experience to RMCPC, along with a Masters in Social Work. Kara is also a Certified Dare to LeadTM Facilitator, based on the research of Dr. Brene Brown. She is known as a strategic optimist and a compassionate disruptor.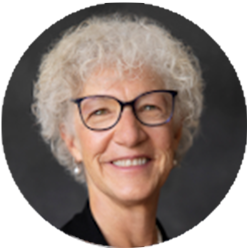 AMANDA TROSTEN-BLOOM
Amanda Trosten-Bloom has 20 years of experience as a widely acclaimed consultant, trainer, speaker, author and pioneer in Appreciative Inquiry. She's known for balancing task with inspiration and ensuring everyone in the group finds their place.