LEADERSHIP DEVELOPMENT CASE STUDIES
ARAG Legal Insurance
Service: Culture Change, Leadership Development
Size: One office, 150 Employees
Budget: 2 billion worldwide premium base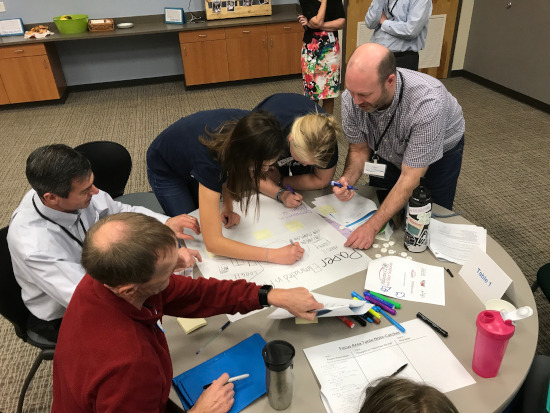 Challenge
ARAG was experiencing increased competition from inexpensive, online legal services. and getting aggressive growth projections from their parent company. As a multi-year recipient of "Best Place to Work" awards, they wanted to acknowledge the best of their past, leverage their potential and create an organizational culture that could adapt, innovate and grow at market pace. Past experience without outside experts who had attempted to "fix" things had not gone well. With this transformation, they preferred a home-grown, self-facilitated process.
Solution
Fifteen "culture champions": a microcosm of influential and respected formal and informal leaders--were trained and empowered with Appreciative Inquiry. They then codesigned and facilitated an intervention, using AI to disassemble silos, nurture relationships and rebuild a relational infrastructure. Because every member of the workforce participated in setting direction, they were committed to proposed changes This built in-house capacity and long-term cultural impact / sustainability
Results
Current leadership continues to employ AI-based processes to make companywide decisions, identify key leadership competencies, determine an optimal leadership structure and align team leaders' personal strength in better service of their mission and goals. Before/after surveys found company-wide improvements in collaboration across functions and levels, risk-taking, information sharing, creative problem-solving
Thornwell Family Services
Service: Leadership Development, Team Building and Engagement, Culture Change
Size: Nearly 20 programs serving a three-state region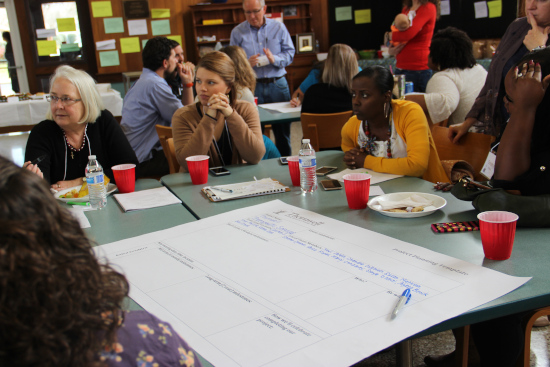 Challenge
A shifting landscape in child welfare, changes in funding and legislation, and the emergence of new client needs compelled this child and family services organization to reimagine itself as it approached its 150th anniversary. Senior Leadership invited the Rocky Mountain Center to be long-term partners as they sought to enhance alignment and teamwork throughout the organization, develop a next generation of leaders, and cultivate organization-wide commitment to action.
Solution(s)
An initial 100-person summit invited staff from all levels and locations to celebrate their history, forge new relationships, and renew their commitment to the mission. Following the summit, senior and mid-level leaders participated in a ten-step Appreciative Team Building process, which they were subsequently trained to carry into their home teams.
Building on the momentum from the Appreciative Team Building experience, senior leadership chose to invest even more deeply in the organization's "Next Generation Leaders." 25 emerging leaders participated in a two-day retreat designed to:
Develop relationships and a sense of cohesion across their newly identified leadership team.
Promote communication across departments and sites
Identify the strengths and capacities of the team
Create a clear vision for how Middle and Senior Leadership teams partner in support of organization priorities
Results
Increased internal capacity to create and sustain performance
A reimagined customer and donor experience
Launch of new programs, including an on-site farm
Support of programs in process, including an on-site charter school
Increased staff morale and engagement
Enhanced mentoring / leadership opportunities throughout the organization
New meeting structure for mid-level managers and senior leadership team
Communication strategy for how leaders will share information with one another and the organization as a whole
Pilot plan for decision-making process