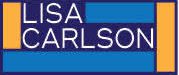 Lisa Carlson
President, Carlson, LLC
Lisa@lisabcarlson.com
303-618-0594
Lisa Carlson specializes in collaborative problem solving and consensus building and has more than 30 years of experience in this field. She has provided technical meeting facilitation services for diverse governmental and non-profit organizations seeking resolution of complex and politically sensitive issues. She has worked with the Colorado Department of Public Health and Environment, the City and County of Denver, the Colorado Health Foundation, TBD Colorado, the National Transition Government of Liberia, the Denver Art Museum, and the U.S. Fish and Wildlife Service. She has also worked with The Federal Boulevard Improvement District, The Colorado Trust, Rose Community Foundation, The Allied Jewish Federation; The U.S. Environmental Protection Agency, The Keystone Center and the cities of Grants Pass (Oregon) and Bloomsburg (Pennsylvania), among others.