Positive Change is Contagious!
Earlier this week, Barbara Lewis and I hosted a learning lab for changemakers. 90 or so leaders from businesses, nonprofits, government and healthcare came together to network, share best practices, and experience new #PositiveChange practices that get results.
The day was terrific and the stories were magical. But two in particular caught my attention.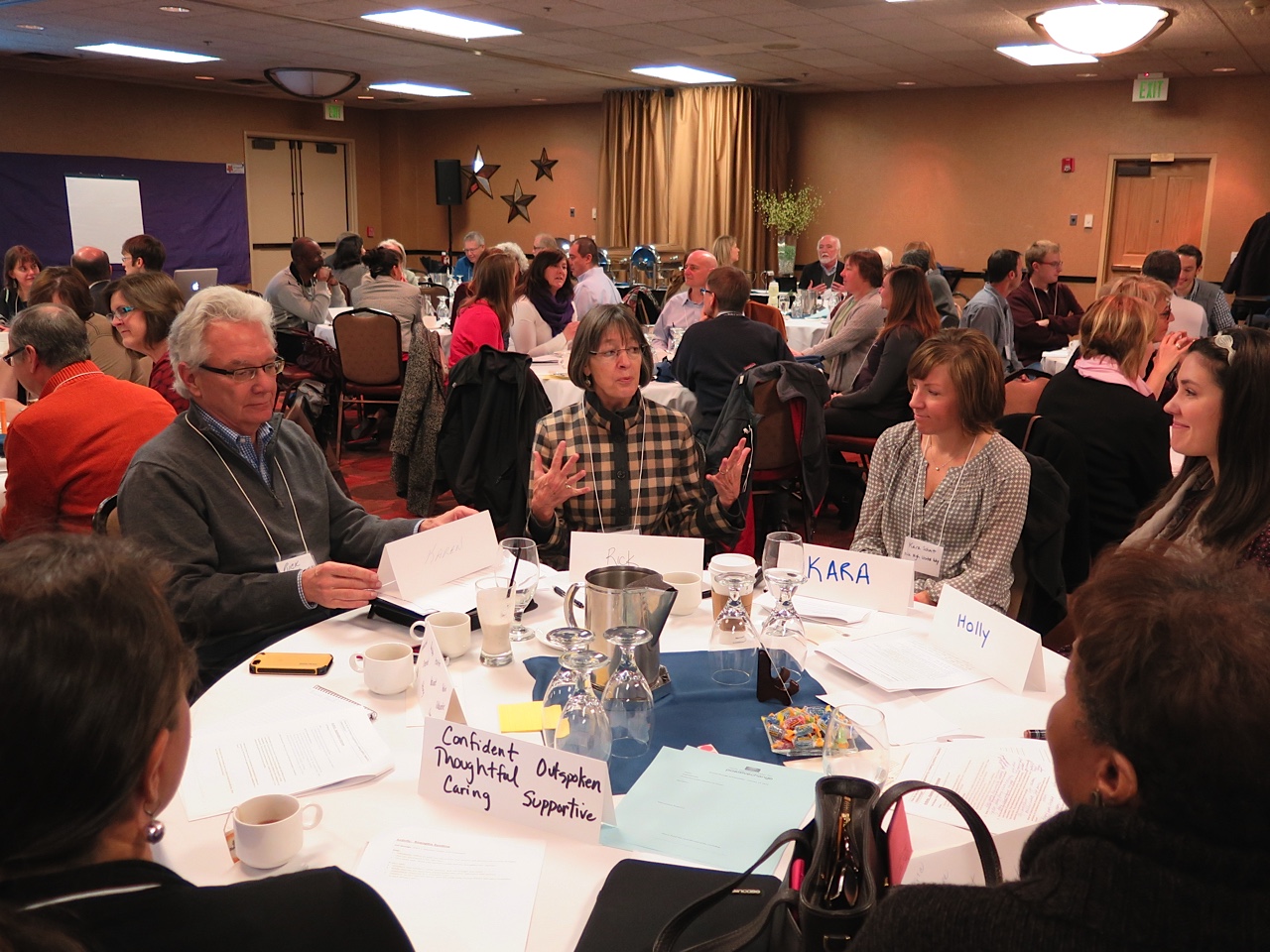 Karen Roney – Director of Community Services – told how the one giant front porch that Longmont, CO created using positive change processes nourished and sustained the community through its devastating flood of 2013. The relationships people had formed – along with the commitment to caring for one another – built a resilience and can-do attitude that enabled quicker and more complete recovery.
@hjoech told how appreciative interviews, along with regional and global #AppreciativeInquiry (#AI) summits, had radically increased engagement and enhanced performance in the global IT organization he'd once led. So when in 2012 he became President and CEO of @Swiftpage, he decided to bring AI with him. Building positive relationships is
now a top priority for Swiftpage, and they do it through weekly celebrations (FACs, or Friday Afternoon Clubs) at each of their four locations, and … an annual, global foosball competition!
Yes, you heard it. A foosball competition.
Every Swiftpage location has a table, and each participates in an annual playoff. Before people play, they have to get to know their competitor … and when winners advance to the global games, they come prepared to introduce themselves and their team to other contestants. It's a new form of a summit – but darn, it's creative!!!!
Positive change is contagious. Once people have seen or felt it, it changes them. They say goodbye to competition and control, and instead start building relationships, aligning and leveraging strengths, and celebrating success.
So next time you need to get results, "go for the gold" with positive change.