STRATEGIC PLANNING CASE STUDIES

Adams 12 Five Star Schools
Service: Strategic Planning, Multi-Stakeholder Facilitation
Size: 5000 employees, 38,000 students served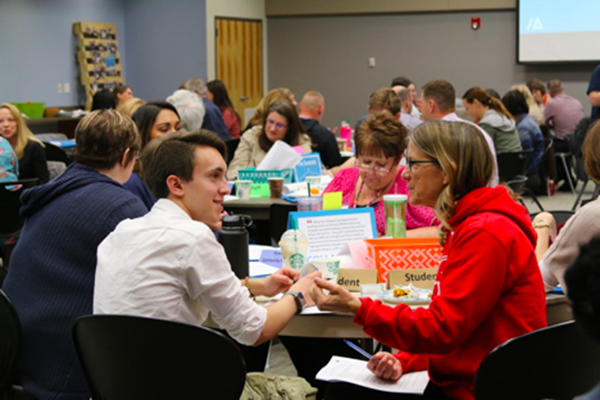 Challenge
Adams sought to engage their community to identify and agree upon district priorities for a five-year strategic plan. With Colorado ranking in the lower half of states on per student funding, and Adams 12 ranking 8th next to 10 similar districts across the Front Range, they wanted to know: What is the community willing to pay for? Should the Board of Education seek additional resources fund these priorities?
Solution
Across eight months, RMCPC and Adams used Appreciative Inquiry to design and facilitate an engaged community initiative. We integrated multiple outreach channels (interviews, conversations, school forums, and online surveys) to engage 7000 English and Spanish-speaking parents, students, community members, administrators, teachers and district staff. We asked four key questions:
What are our strengths?
What are our hopes and dreams for student success?
What big ideas do we have to get us where we want to go?
What are our priorities?
We then facilitated the Elevate Summit, a one day event involving 230 community members and identified the top five priorities which became the foundation of the strategic plan.
Results
The Adams 12 Elevate process produced:
District-wide priorities: More than 7000 people participated to generate six priorities for the District:

21st Century Learners
Diverse Learning
Outside-the-Classroom Learning
Safe Schools
Social-Emotional Learning
World-Class Staff

Plan approval by the Board of Education - The Board approved the plan unanimously and highlighted its inclusivity and quality.
Funding support - Voter in the District approved a $27 million levy override to jump-start action on priorities.
Individual schools plans to implement Elevate. Specific improvements include reduced class size, increased salaries for teachers, teacher leadership training, additional counselors and social workers, expanded pre-school, safety enhancements, updated technology.
Regular updates on the status of programs and initiatives via multiple vehicles like posters, websites, planning conversations
Support for continued engagement through the "Share a New Strength Story" video promo
Using Appreciative Inquiry in District meetings and new planning processes
Integration of ELEVATE into new employee orientation
Launch of an Accountability Committee to monitor plan progress

City of Longmont
Service: Strategic Planning, Multi-Stakeholder Facilitation
Size: Population of 85,000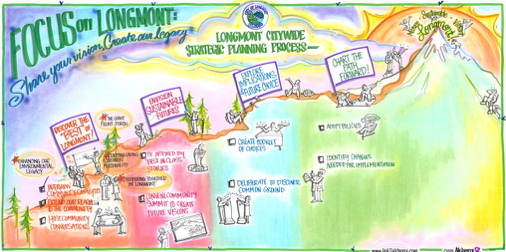 Challenge
Longmont wanted to plan to address declining residential growth and the resulting revenue impacts. They knew they needed to strike a balance between expenditures and revenue while still effectively serving residents. They also wanted to bring multiple voices into a meaningful conversation. Finally, they sought to create a community-supported plan that would actually be implemented.
Solution
Through hundreds of interviews and 15 community conversations, we helped Longmont city staff assemble a 34-person committee to guide their strategy for the project, named Focus on Longmont. Next, they hosted multiple events, including a day-long summit, to bring meaningful and motivated new voices together to discuss the city's future: senior and junior citizens, past and present city councilors, auto mechanics, hair stylists, restaurant owners, fireman, city staff, civic activists and more. We then applied the Appreciative Inquiry (AI) process, deliberative dialogue and keypad polling in small groups. Participants brainstormed ideas to break the city's economic dependence on the growth and outward expansion, shifting the focus from complaints to opportunities. Together, they defined the city's strengths and discovered their own common ambitions for the future.
Results
What emerged, in addition to a 40-page report and five strategic directions, was city pride, fresh eyes from the community, a shared vision, energy for action, respect for process and a belief in the collective capacity and wisdom to make things happen. The strategic plan prompted several changes to the city council, community insights on the broader role of city government, and an organizational cultural transformation toward embracing cross-departmental and community-wide involvement in all aspects of city government. Finally, Longmont has gone on to use AI for police and fire department strategic planning, its branding processing, purchasing processes and downtown development.
Hunter Douglas Window Fashions Division
Service: Culture Change and Strategic Planning
Size: 1000 employees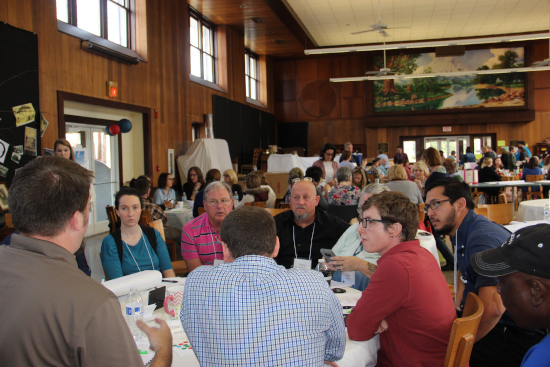 Challenge
Rapid and successful growth, turnover at the top, and a radical change in structure had employees in this mid-sized manufacturing business reeling. The company had outgrown the speed, intimacy and sense of community that had brought it such success. Leaders were losing touch with the day-to-day aspects of the business, while production employees lost touch with everything outside their immediate functional or operational area.
Solution
We helped Hunter Douglas tackle multiple waves of work, including a cultural shift to collaboration, process improvements, strategic planning, business unit planning and the integration of both. An AI process and facilitation instigated an evaluation and redefinition of their mission and also empowered employees across the organization to take leadership and implement grass-roots-level improvements.
Results
Within three years, Hunter Douglas experienced radical and sustained decrease in turnover, 220K savings in equipment costs from process innovations and accelerated initiative implementation, including an IT system migration, ISO 9001 registration, and an on-campus university launch. Within five years, they launched a new line of business and revenues were up by 31% with a 4.5% increase in headcount across the past decade. Within 10 years, AI application around brainstorming, personal development, staff communication, cross-deparmental benchmarking and best practices became known as "Hunter Douglas Way".
Thornwell Family Services
Service: Leadership Development, Team Building and Engagement, Culture Change
Size: Nearly 20 programs serving a three-state region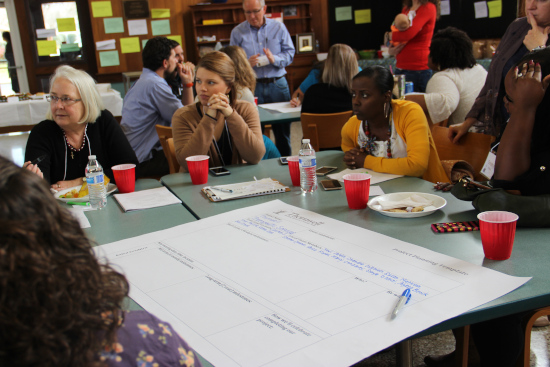 Challenge
A shifting landscape in child welfare, changes in funding and legislation, and the emergence of new client needs compelled this child and family services organization to reimagine itself as it approached its 150th anniversary. Senior Leadership invited the Rocky Mountain Center to be long-term partners as they sought to enhance alignment and teamwork throughout the organization, develop a next generation of leaders, and cultivate organization-wide commitment to action.
Solution(s)
An initial 100-person summit invited staff from all levels and locations to celebrate their history, forge new relationships, and renew their commitment to the mission. Following the summit, senior and mid-level leaders participated in a ten-step Appreciative Team Building process, which they were subsequently trained to carry into their home teams.
Building on the momentum from the Appreciative Team Building experience, senior leadership chose to invest even more deeply in the organization's "Next Generation Leaders." 25 emerging leaders participated in a two-day retreat designed to:
Develop relationships and a sense of cohesion across their newly identified leadership team.
Promote communication across departments and sites
Identify the strengths and capacities of the team
Create a clear vision for how Middle and Senior Leadership teams partner in support of organization priorities
Results
Increased internal capacity to create and sustain performance
A reimagined customer and donor experience
Launch of new programs, including an on-site farm
Support of programs in process, including an on-site charter school
Increased staff morale and engagement
Enhanced mentoring / leadership opportunities throughout the organization
New meeting structure for mid-level managers and senior leadership team
Communication strategy for how leaders will share information with one another and the organization as a whole
Pilot plan for decision-making process