What if you introduced yourself as a Cynicism Eradicator?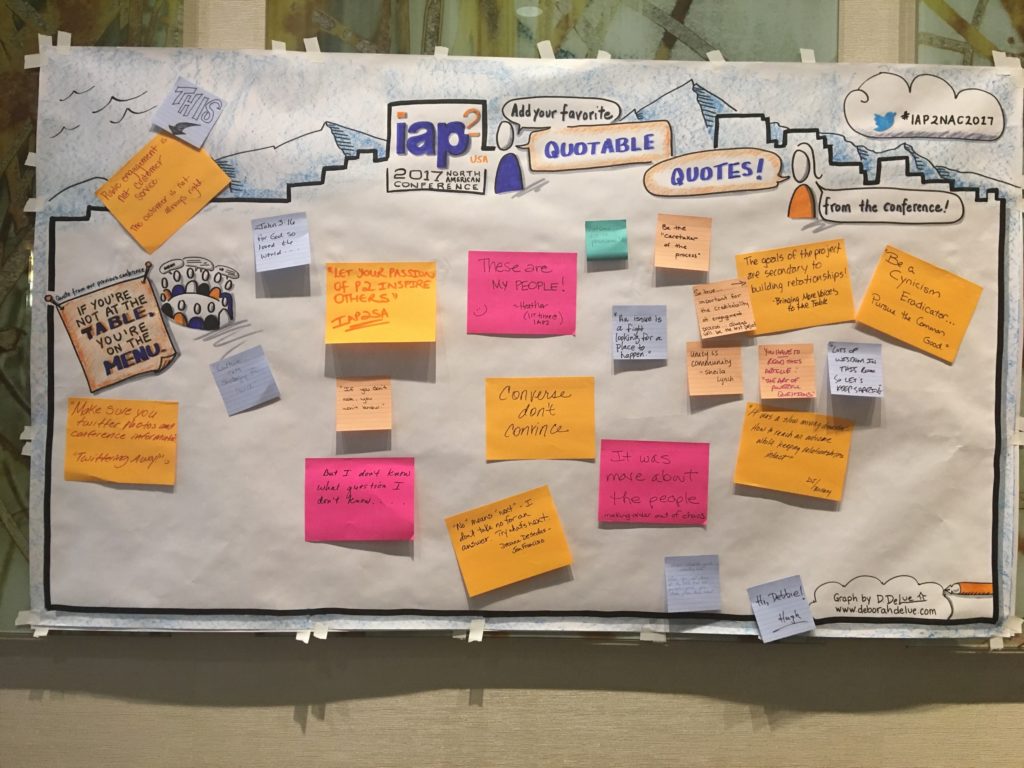 Earlier this month, I wrote this quote, Be a Cynicism Eradicator, on the Quotable Quotes board at the International Association for Public Participation (IAP2) conference here in Denver.  I first heard it an IAP2 conference several years ago in Madison for which I was the Program Chair.  At that conference, Bliss Browne of Imagine Chicago called on all of us to be Cynicism Eradicators!  She suggested that while skepticism can be constructive, cynicism leads to discord and inaction and has no inherent value.
I loved that concept so when I left the conference, I decided to give each person on the Program Committee a set a business cards with their name and the title Cynicism Eradicator.  I have no idea if anyone ever used the cards but I used mine quite by accident.  I was called in to facilitate a controversial land use density issue where a previous meeting hosted by the county government had blown up.  I asked to have a resident of the area launch the meeting and introduce me.  He welcomed the participants and then stated that he was pleased to introduce our facilitator whose title is Cynicism Eradicator.  Yes, I had accidentally given him the card I had made for myself instead of the card with the far less interesting title of Principal.
I saw people sit up and look curious.  The meeting turned the project around to a constructive dialogue and collaborative planning process, and I think that happened in part because the participants approached their engagement with a more positive frame after their host piqued their curiosity with that label of Cynicism Eradicator.   It almost fostered a reverence for the important and challenging work to be done.
So, I ask you, what would happen if you declared yourself a Cynicism Eradicator?  Or, what other provocative positive change moniker might fit your contribution to the world?  How would it affect how people see you?  How would it affect what you do?  How would it change how you show up and participate in the world?
Barbara Lewis, Principal with Rocky Mountain Center for Positive Change