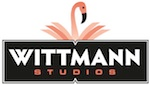 Kriss Wittmann
(she/her/hers)
kwittm01@icloud.com
303-921-4395
wittmannstudios.com
linkedin.com/in/krisswittmann
facebook.com/WittmannStudios
Kriss Wittmann is passionate about witnessing and visualizing the great work happening in our world. She makes meaning of presentations, strategy and conversations through visual note taking. She illustrates content in the moment, providing a memorable summary that engages participants and non-attendees long after the meeting is over. With her deep listening skill, she captures key concepts, connections, diversity of thought and perspectives in colorful pictures paying close attention to patterns and systems. In addition to real time graphic recording, Kriss designs and creates illustrations in her studio, to help organizations with their messaging. The process is called Strategic Illustration—and she's been doing it for business, government, and non-profit clients since 2002.