WORK OPTIONS FOR WOMEN
Service: Team Building
Size: 20-person team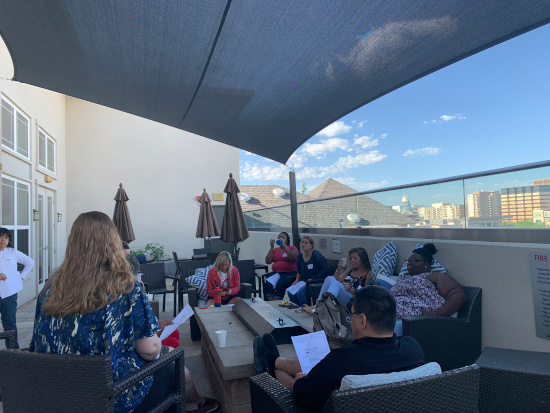 Challenge
Work Options' mission is to help people overcome barriers to sustainable employment by building confidence while providing resources and culinary job training. With team members scattered across multiple sites, leadership hoped to build relationships and jump-start collaboration in support of their growing nonprofit. They shared: "We're interested in working with an organization that has previous experience working with nonprofits and direct service providers. We want people who have the time to help not only with the needs of our organization and our goals, but that they also have a genuine interest in the work we're doing in the community."
Solution(s)
A one-day all-staff team building to identify individual and collective strengths, ground people in their shared mission of empowering students, and have fun!
Results
Created a foundation for strategic planning and board development activities
Increased staff morale and engagement
Identified recommendations for action to support clear and inclusive communication, trust and collaboration, student-focused programming, and a strong and stable workforce.
"
Working with Kara was a really eye-opening experience. The exercises she had us complete as a group were thoughtful, engaging, and really opened up our team to being vulnerable and encouraged us to work as a cohesive unit.
"
Bailey Denmark
Director of Development
Work Options for Women